Conglomerate Organizations operating across multiple countries with multiple subsidies, generally perform transactions within its group entities. These transactions may be upstream, downstream or lateral transactions. Inter-company transactions mentioned below are frequently performed across the entities.
Purchase and Sale of Goods/Services
Borrowing or Lending
Declaration and payment of dividends
These intercompany transactions are captured in different on-premises or cloud enterprise applications like Oracle E-Business suite, Oracle General Ledger Cloud, Oracle Accounts payables, Oracle account receivables, Oracle SLA, Peoplesoft, NetSuite, JD Edwards, SAP, Salesforce by different group entities.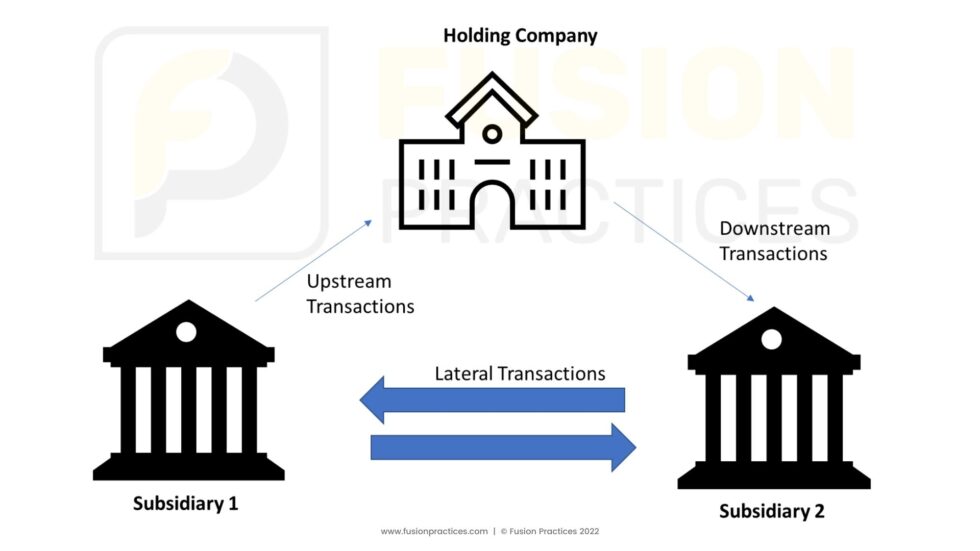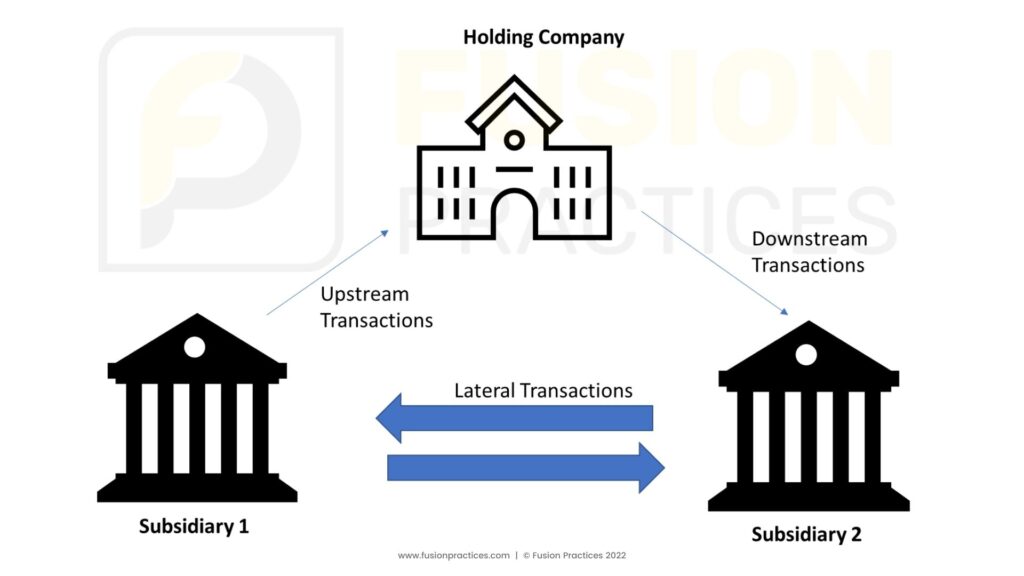 Transaction structure in the form of a diagram:
Reconcilling these intercompany transaction across the subsidiary companies is one of the key activity performed during period closures and financial statement preparations. All the Intercompany transactions has to be reconciled and balanced before consolidation for financial statement preparations.
However Financial team faces the following challenges while performing the intercompany transaction reconciliations.
Different controlling software's like oracle financial clouds, Oracle Procurement Cloud, SAP, Peoplesoft are used by different group entities.
The Accounting structure maintained in one group entity could be on oracle General Leger and other group entity would be on SAP with completely different structure.
There could cases of each entity following different reporting periods, if different global entities have to comply to different regional legislative compliance.
Hence these reconciliations become a big burden during the financial close process, as it usually takes an extraordinary amount of time to match the transactions and understand the root causes of account differences wherever there is mismatch. .
As these reconciliations are mostly performed manually using excels the finance persons are under tremendous pressure to complete them fast the task is more prone to errors.
The Automated Reconciliation Solution:
Automating the otherwise manual intense tasks of reconciliation helps in improving the efficiency by reducing the time and errors. Automation can take many of the manual processes out of the hands of finance professionals and use to cut out the potential for errors and interference, as well as providing full, searchable digital records of all activities.
Benefits of automated Account Reconciliations:
Automatic reconciliation reconciles the Inter Company Account Balance quickly and accurately and helps the finance personnel to focus only on unbalanced accounts. Therein, shrinking the time taken for financial closure.
Define predefined mapping rules that be reused when reconciliation needs to be performed
Ability to automatically interface data from various source systems and subsystems to a single central repository
Provide integrated Dashboards to review the Inter Company Account Balances with real-time matching status and pending items
Drill down feature to drill down the account balance to view the Transactions and matching each transaction.
The transactions could be matched as per the defined Matching Rules i.e., One to Many, Many to One, One to One and Many to Many.
Finance personals could easily track the unmatched transactions and monitor the status of the reconciliations with the dashboard feature.
The reconciliation could be a monthly or quarterly or a continuous process rather than depending on the year end. The transactions could be matched & balanced monthly, matched & balanced daily, matched daily and balanced monthly. The frequency and timing of reconciliations will depend upon the volume of intercompany transactions and policies specific to the Companies.
​​​​​​​Oracle ARCS:
Oracle Account Reconciliation cloud part of the Oracle Enterprise Performance management Cloud offering provides a comprehensive automated solution for performing automated reconciliation. Oracle ARCS tool provides the following capabilities
Ability to interface data from different ERP systems (Oracle E-Business suite, Oracle General Ledger Cloud, Oracle SLA, Peoplesoft, NetSuite, JD Edwards, SAP, Salesforce)
Automated reconciliation based on predefined matching rules
Workflows to initiate approvals during reconciliation
Integrated Document repository for storing supporting documents for Audit
Analytic Dashboards with drill down Reports to track the status and take corrective actions when required.​​​​​​​
Screenshot from ARCS below for reference:
Reflecting AP-AR transaction Automatic Transaction matching wherein Match Rule – Many to One has been used for auto reconciliation:


How to secure data with ARCS during Account Reconciliation – Click here to read