Why should your business move to the cloud?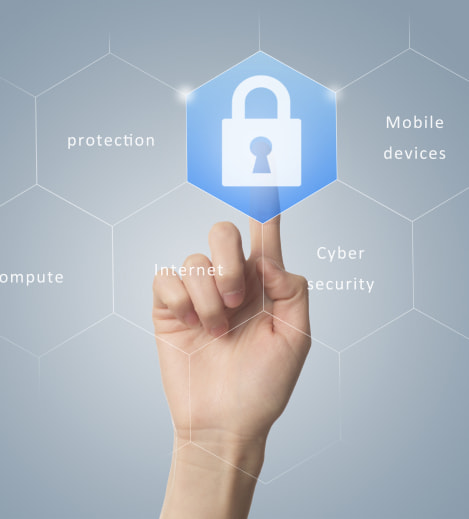 On-prem or legacy systems are infrastructure, resource, and capital intensive. Further, they need regular and expensive upgrades to include new functionalities. Support for these systems—EBS – 11i, earlier versions of R12—in the near future would be difficult. That is why businesses need to build their cloud roadmap today.
Moving to the cloud has manifold business benefits.
Get better returns on investment through regular quarterly updates which add functionality and reduce maintenance costs
Quicker decision-making through consolidated insights spurs growth
Automation improves and optimises business-critical processes
Safely and securely migrate valuable data from complex and difficult-to-maintain legacy systems to easy-to-manage modern systems
Helps you shed IT debt and become a leaner and an agile organisation
An enterprise-grade ERP platform that combines modern technology, best practices, and connectivity. It offers robust solutions to cater to the needs of various business functions such as financial, procurement, project portfolio, and enterprise performance management, making it an ideal and integrated cloud solution for businesses.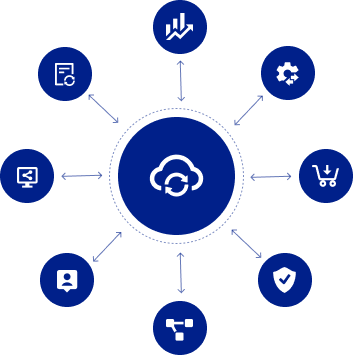 Modern standards-based platform that delivers security, scalability and integration across enterprise applications
Best-practice-based applications that include 21stcentury global accounting, embedded analytics and reporting, and industry-focused solutions
Innovative approach and tools that can offer substantial op-ex savings
Why we chose Oracle Cloud ERP? 
Fusion Practices' Director and Head of Delivery, Mukesh Jain, shares his thoughts on why Oracle Cloud ERP is the best option for an efficient, and reliable ERP system to take your business to the cloud.

When deployed effectively, these offerings can help you develop the latent value in your business.
Oracle Accounting Hub Cloud Service
Flexible rule-based accounting engine for generating accounting entries for external transaction
Human Resources is an organisation's most important asset. We help you transform your HR systems by using Oracle's HCM Cloud in streamlining high-impact areas such as talent sourcing, talent analytics, and career development, to help your systems become more agile and innovative.
An integrated solution that provides valuable insights on supplier qualifications and risk to ensure business continuity while optimising costs, ensuring compliance, and improving profitability.
A robust supply chain management is essential in maximising an organisation's manufacturing efficiency and fulfilling growing customer expectations. We use Oracle SCM Cloud to bring in automation and integrated processes, and apply advanced technologies to help you streamline the supply chain and get the most out of it.
We leverage Oracle PPM Cloud to help project-driven organisations maximise two things that matter the most – efficacy and efficiency. With an integrated project management solution, we help you automate and streamline the project financial and execution aspects and make smarter business decisions.
Build new capabilities into your applications including AI, IoT, blockchain, and chatbot, with ready-to-use programming components offered by Oracle PaaS. We help you make the right IT decisions by leveraging Oracle PaaS to drive IT efficiency, risk reduction, and business innovation.
Solution-driven advisory
A shift to the cloud needs a strong business case, it needs to deliver tangible RoI to the company. At Fusion Practices, we establish a clear business case, detail the benefits, and then develop a roadmap that will help our clients become an agile, sustainable, and end to end cloud enterprise.
Faster implementation cycle
Our Agile4Fusion Oracle Cloud implementation methodology is proven, mature, and has built-in industry best practices. Our proprietary accelerators include rapid implementation blueprints, training and onboarding, knowledge repository, and prebuilt solutions for automated testing (quarterly patch testing), and data migration, all of which enable cloud transition in mere weeks instead of months.
Technology and domain expertise
As Oracle Cloud implementation experts, we have a rich experience in delivering digital transformations in tier 1 referenceable companies across sectors such as insurance, banking and finance, and retail.
At Fusion Practices, we look beyond mere technology implementation and our Oracle Cloud transformation solutions are industry-focused, iterative, and mature. With an agile process and continuous engagement with the business, we map customers' unique business scenario to the relevant cloud offerings.
Determining business process improvement opportunities
The success of a cloud transformation journey is determined by how well a business is able to utilise the cloud applications. Our team of experienced, Oracle-certified domain experts analyse your business and identify opportunities for business process improvements. They then recommend Oracle solutions that are relevant to your business scenario, help optimise and configure those to maximise your cloud investment.
Deployment and delivery
We take end to end ownership of the entire transformation process; our team Oracle certified implementation specialists work collaboratively with the clients to ensure seamless, timely, and error-free deployment. Further, we offer training modules that are tailored to customer-specific needs and equip end-users with the relevant skills needed to adopt new technologies, making them self-reliant.
Our comprehensive Managed Support Services package offers customers varied options for 'right shoring' delivery and operations, and managing overall costs.
Proprietary accelerators enhance the transformation process from data migration to automated testing to archival.
FPL Rapid Implementation Blueprints
Get a head start in your cloud transformation journey with our ready-to-use, predefined solution blueprints, and templates that drastically reduce the cloud implementation timeline.
CloudTestMate
Oracle's Cloud systems have a quarterly upgrade release cycle to keep all the applications up to date. CloudTestMate is an automated testing solution that helps you check for bug-fixes and enhancements in these releases. It not only offers a repository of test scripts and automated regression testing, but our Oracle SMEs also perform failure analysis and advise on new product features.
FPL Data Migration
Data migration is a crucial step in transitioning to the cloud. We use a readymade, end-to-end automation toolkit that is tailored to your business needs for a seamless data migration which de-risks your cloud go-live.
User Familiarisation Programme
As one of the world's largest Oracle training providers, our training modules are tailored to customer-specific needs and equip end-users with the relevant skills needed to adopt new technologies. We also provide company-specific tailored videos and manuals that boost self-learning.
Oracle Cloud Centre of Excellence (CoE)
When we implement cloud systems for our customers, we also equip their teams with all the necessary know-how and resources that will help them resolve any recurring issues at the help-desk level itself. This helps in avoiding escalations and reduces costs. We have a dedicated team that works on industry specific solutions and prepares knowledge articles based on our experience with various customers.
FLAT – Legacy Data Archival
Fusion Legacy Archival Tool is a proprietary solution to archive Oracle EBS data to Data Lake with reporting enabled on historic data to meet regulatory requirements. (reduce maint. Cost of on prem app, of existing, historical data)
Thinking about moving to the cloud? Get in touch with us for a demo to understand how your business can benefit from Cloud solutions.