Why should your HR function move to
Oracle HCM cloud? 

​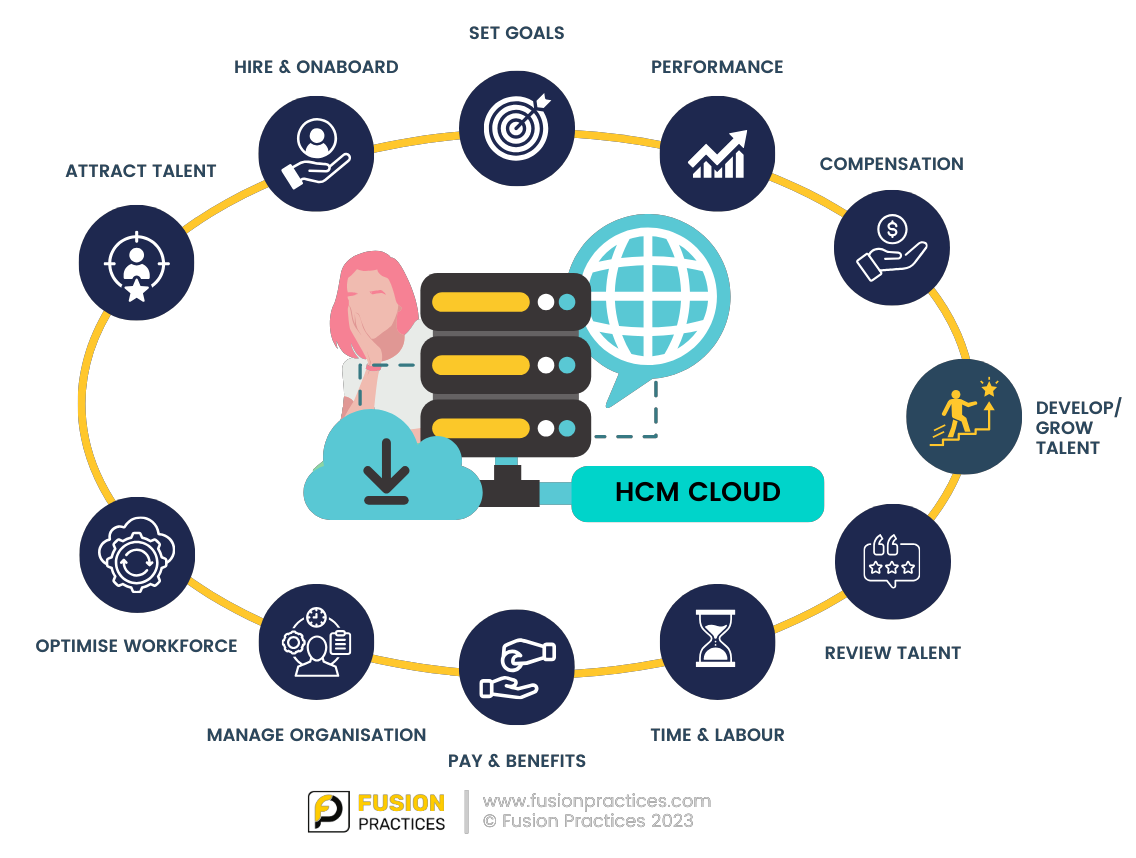 Oracle HCM is a complete solution connecting every human resource process from application to termination. It provides usability and in-sight related best-practices for organisations to compete and grow. 
We can deploy modern innovations such as:
Intelligent, touchless processing to automate your HR processes

 

using Employee and Manager

 

Journeys.

 

​

Embedded machine learning to increase effectiveness of skill and

 

performance 

analytics.

​

Decrease time taken with recruit to hire using seamless third-

party integration and employee led

 

onboarding.

 

​

Real time reporting to gain maximum insights at every departmental,

 

position and compensation level with one trusted data

 

source.

​

A complete user experience via self-service, allowing greater depth,

 

coverage and usability of business processes for employees,

 

managers and

 

administrators.
This can transform your organisation with a pivot to next generation human resources; quickly, cost effectively and with reduced risk
Oracle HCM Cloud Offerings
When deployed effectively, these offerings can help you maximise productivity and efficiency in your business.
Oracle HCM offers a full-lifecycle approach that comprehensively covers hire-to-retire via semi-automated and employee focussed workflows. ​
Enhanced establishment control means greater autonomy and flexibility for your workforce, improved analytics and one source of data for all your integrated HCM applications.​
Our team of dedicated Oracle HR experts can utilise the full breadth of HCM functionality, so can realise tangible and cost-effective solutions for your organisation.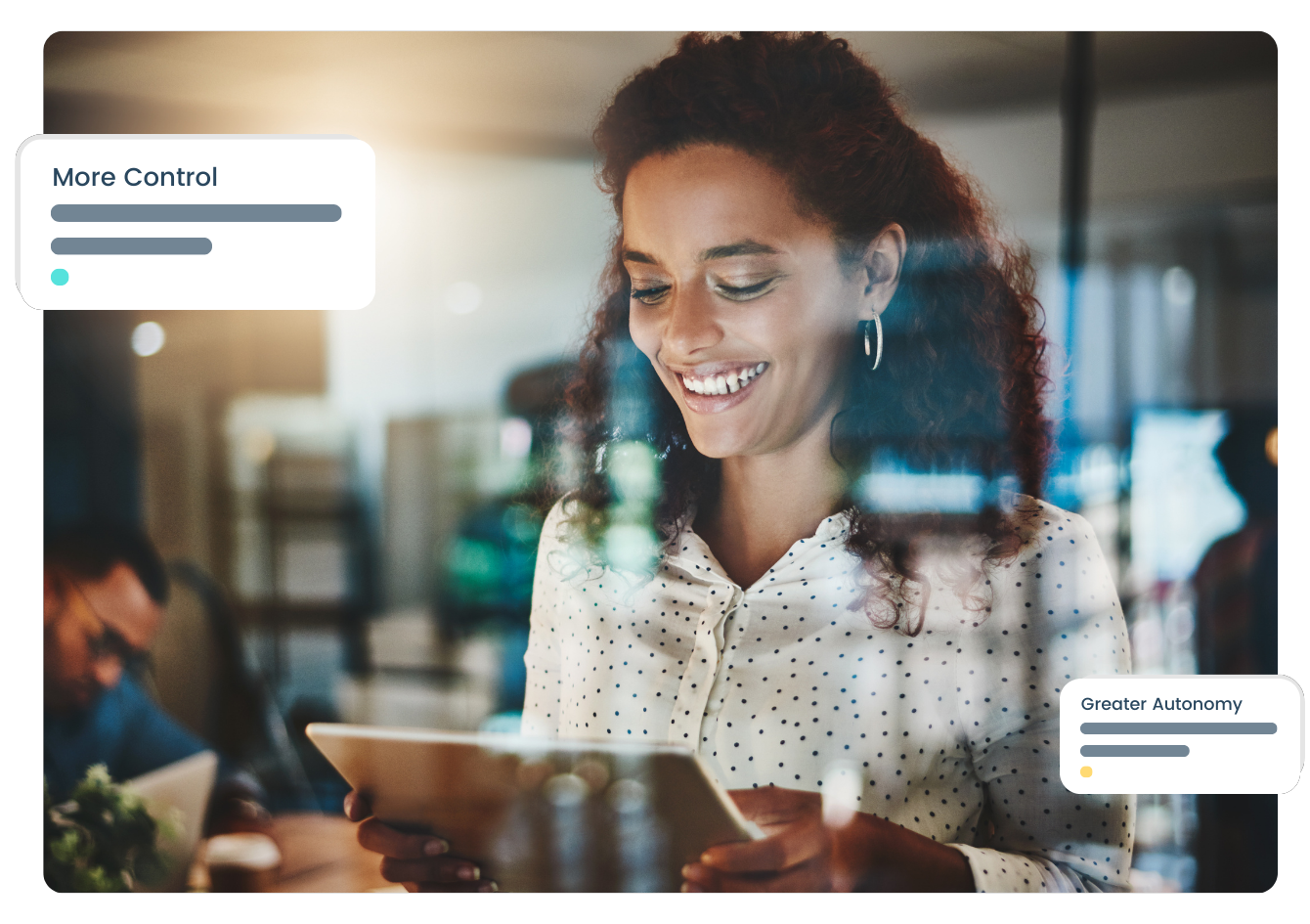 Oracle ME is an innovative award winning employee experience platform to help organizations provide tailored experiences that increase employee engagement.​
Oracle HCM is no longer just about HR process and procedures: Oracle ME offers full-scope employee touchpoints that pivot the workforce to become the enablers of change rather than just the recipients. Embedded AI now allows  automation in key employee orientated processes and allows significant progress towards your ROI.
Oracle HCM now offers full integration with social and mobile apps, with an enhanced dashboard user experience, via a variety of devices. Additional focus has shifted to employee wellbeing and satisfaction with embedded learning and interaction, this enables them to seamlessly connect within and grow alongside your organisation.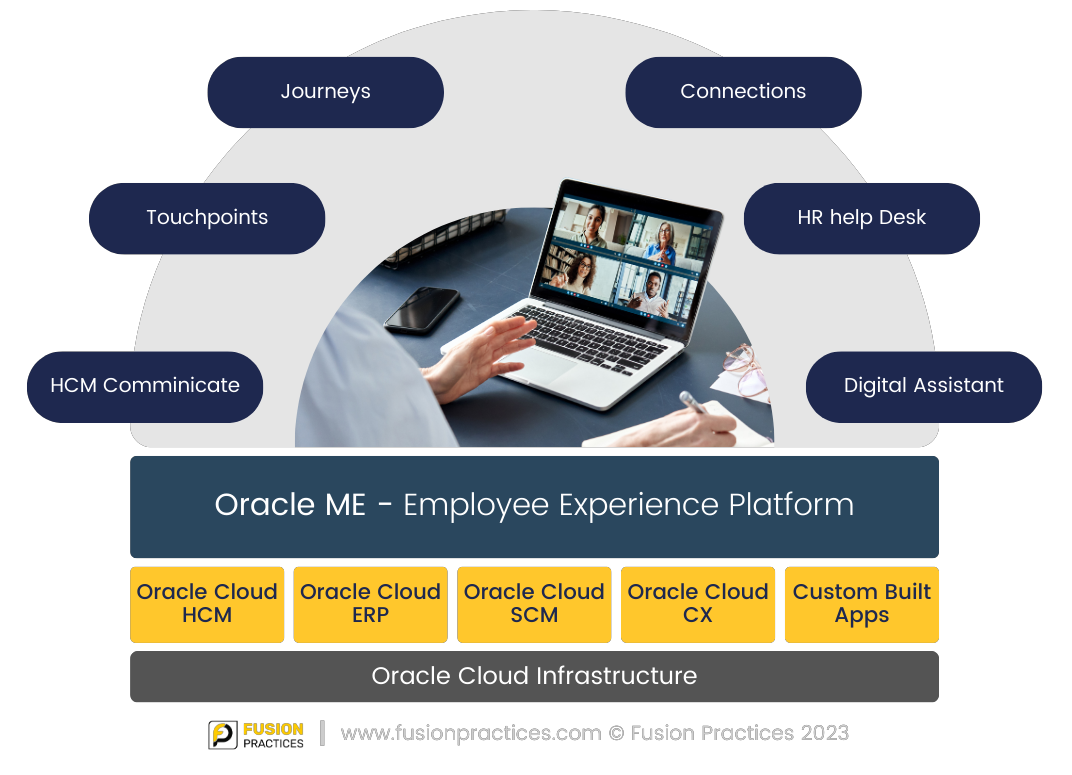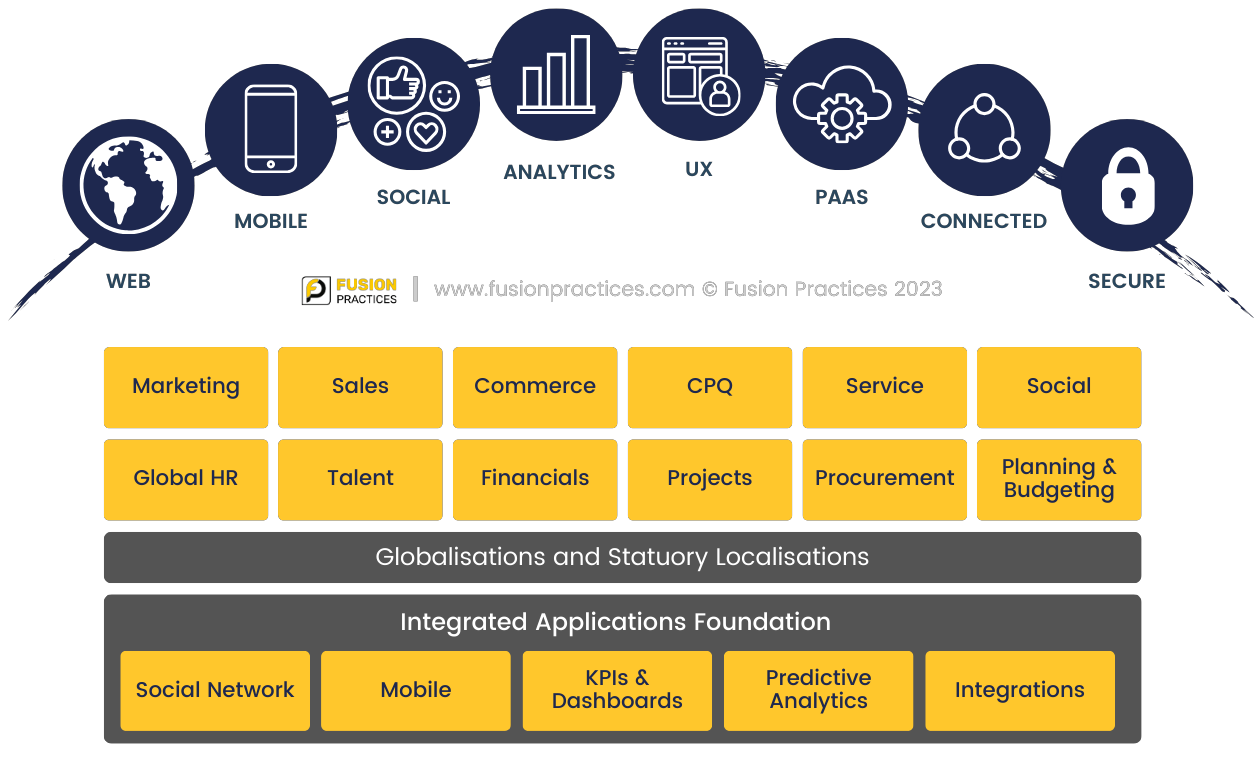 Solution-driven advisory
A shift to the cloud needs a strong business case, it needs to deliver tangible RoI to the company. At Fusion Practices, we establish a clear business case, detail the benefits, and then develop a roadmap that will help our clients become an agile, sustainable, and end to end cloud enterprise.
Faster implementation cycle
Our Agile4Fusion Oracle Cloud implementation methodology is proven, mature, and has built-in industry best practices. Our proprietary accelerators include rapid implementation blueprints, training and onboarding, knowledge repository, and prebuilt solutions for automated testing (quarterly patch testing), and data migration, all of which enable cloud transition in mere weeks instead of months.
Technology and domain expertise
As Oracle Cloud implementation experts, we have a rich experience in delivering digital transformations in tier 1 referenceable companies across sectors such as insurance, banking and finance, and retail.
At Fusion Practices, we look beyond mere technology implementation and our Oracle Cloud transformation solutions are industry-focused, iterative, and mature. With an agile process and continuous engagement with the business, we map customers' unique business scenario to the relevant cloud offerings.
Determining business process improvement opportunities
The success of a cloud transformation journey is determined by how well a business is able to utilise the cloud applications. Our team of experienced, Oracle-certified domain experts analyse your business and identify opportunities for business process improvements. They then recommend Oracle solutions that are relevant to your business scenario, help optimise and configure those to maximise your cloud investment.
Deployment and delivery
We take end to end ownership of the entire transformation process; our team Oracle certified implementation specialists work collaboratively with the clients to ensure seamless, timely, and error-free deployment. Further, we offer training modules that are tailored to customer-specific needs and equip end-users with the relevant skills needed to adopt new technologies, making them self-reliant.
Proprietary accelerators enhance the transformation process from data migration to automated testing to archival.
FPL Rapid Implementation Blueprints
Get a head start in your cloud transformation journey with our ready-to-use, predefined solution blueprints, and templates that drastically reduce the cloud implementation timeline.
CloudTestMate
Oracle's Cloud systems have a quarterly upgrade release cycle to keep all the applications up to date. CloudTestMate is an automated testing solution that helps you check for bug-fixes and enhancements in these releases. It not only offers a repository of test scripts and automated regression testing, but our Oracle SMEs also perform failure analysis and advise on new product features.
FPL Data Migration
Data migration is a crucial step in transitioning to the cloud. We use a readymade, end-to-end automation toolkit that is tailored to your business needs for a seamless data migration which de-risks your cloud go-live.
User Familiarisation Programme
As one of the world's largest Oracle training providers, our training modules are tailored to customer-specific needs and equip end-users with the relevant skills needed to adopt new technologies. We also provide company-specific tailored videos and manuals that boost self-learning.
Oracle Cloud Centre of Excellence (CoE)
When we implement cloud systems for our customers, we also equip their teams with all the necessary know-how and resources that will help them resolve any recurring issues at the help-desk level itself. This helps in avoiding escalations and reduces costs. We have a dedicated team that works on industry specific solutions and prepares knowledge articles based on our experience with various customers.
FLAT – Legacy Data Archival
Fusion Legacy Archival Tool is a proprietary solution to archive Oracle EBS data to Data Lake with reporting enabled on historic data to meet regulatory requirements. (reduce maint. Cost of on prem app, of existing, historical data)
Thinking about moving to the cloud? Get in touch with us for a demo to understand how your business can benefit from Cloud solutions.