IFRS 16 requires businesses to not only adapt a new standard of accounting but also analyse the nature of the lease and identify whether it is 'in or out' of scope of the regulation. The objective of IFRS16 is to recognise assets and liabilities for all leases where the term of the lease is for a period of more than 12 months unless the value of the asset is low. 
Multi-GAAP Reporting
IFRS16 requires businesses to report on both IFRS16 standards as well as local GAAP. This involves the setup of multiple ledgers to permit the accounting on both the required accounting standards. 
Reconciliation between Lease Management Systems and Accounting Systems
Reconciliation and transaction matching between the Lease Management System and Accounting System is an intensive manual task.  
Lease Management System Integration
Lease Management Systems are built to enhance transactional experience while creating or modifying leases. However, there exists limitations when it comes to accounting and reporting on these leases. Adding customised codes on these systems to perform activities they are not designed for tend to have lasting impacts.   
Comprehensive and Granular reporting
IFRS16 brings along a more comprehensive and granular reporting requirements. With the calculation of the liability, asset, depreciation, and interest calculation over the life of the lease.  
FPL's Oracle Cloud based solution is designed to help business overcome the challenges. A comprehensive solution suite, it not only helps businesses to meet statutory and regulatory reporting requirements but also helps to achieve far-reaching business benefits. 
The competitive advantage is achieved with the implementation of  
Oracle Cloud General Ledger
Oracle Cloud Fixed Assets 
Oracle Account Reconciliation Cloud Service (ARCS)
The use of both Oracle Cloud ERP and Oracle Cloud EPM has helped achieve an end–to–end streamline processing with lease capture, lease accounting, as well as an automated reconciliation system.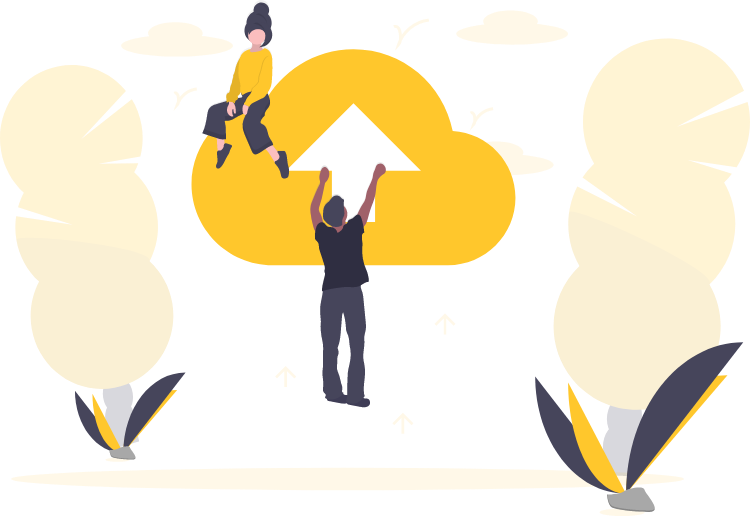 How does using FPL's solution benefit your business?
Centralised Accounting
The solution offers a centralised rule engine for accounting. The accounting can be configured with ease for both the IFRS 16 and Local GAAP requirements. The system is flexible in design and helps meet any future GAAP requirements.  
Improve Control
With a higher level of visibility into accounting, corporates will now have a more improved control. The solution offers audit trail into the setups.
Streamlined Accounting Process
Increases Straight through processing with minimal to no manual intervention, the solution puts forward an end-to-end automated solution, this helps reduce the time required to conduct month end processing.
Reduced Manual Reconciliation
Reduced manual reconciliation further reduces cost and also helps reduce errors due to manual intervention. The solution offers an automated approach to month end reconciliations. 
Improved Statutory and Regulatory Reporting
Standard out-of-the-box reports help meet statutory and regulatory reporting requirements without the need of complex customisation or increase pressure on the IT departments to provide real time data. The self-service reporting platform helps meet reporting requirements on demand. 
FPL Competitive Advantage 
Multi GAAP Reporting
A standard functionality offered by Oracle Fusion General Ledger to permit the reporting of leases as per IFRS16 reporting requirements and Local GAAP requirements.   
The seamless configuration of both Primary and Secondary Ledgers help parallel GAAP reporting.
Oracle Fusion GL (ERP) 
Reconciliation between Lease Management System and Accounting System
Oracle Account Reconciliation Cloud service permits an automated reconciliation system between source system and sub-source system. Manage your month end reconciliation seamlessly with lesser to no manual interventions. With real time visibility into reconciliation it helps identify early reconciliation issues.  
Oracle Account Reconciliation Cloud Service (EPM) 
Lease Management System Integration
Oracle Fusion Assets assists in maintaining a central repository for all leases, capturing key information pertaining to the lease with regards to its tenure, supplier information and tracking as an asset. Further, with its seamless integration with accounts payable, it permits the straight-through creation of invoices for lease payments. The embedded amortisation engine helps in generating the present value of the lease.  
Oracle Fusion Assets and Oracle Revenue Management Cloud 
Comprehensive Reporting (ERP)
Oracle Cloud ERP's self-service reporting platform enables businesses to meet managerial and statutory reporting. Embedded business intelligence helps meet both finance and business reporting requirements.
Oracle Self-Service Reporting
IFRS16 Transition Approach