IFRS 17 – CSM Tool Testing Suite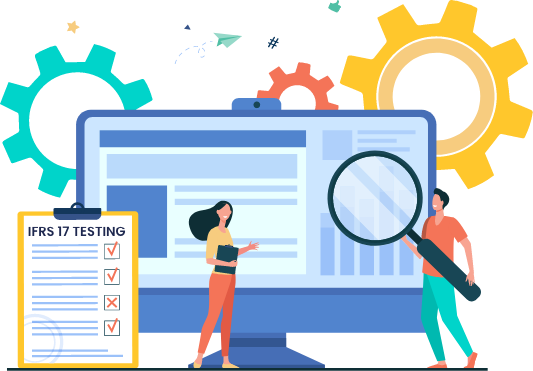 The journey to meet IFRS 17 regulatory requirements has begun
Implementation of this new standard will change several existing methodologies.
A transition of this scale is complex and can initially deliver data that does not meet compliance standards.
So, there is a need to ascertain whether the output provided by the new system is meeting IFRS 17 regulatory requirements. The key to on-time compliance is timely detection of variances followed by course correction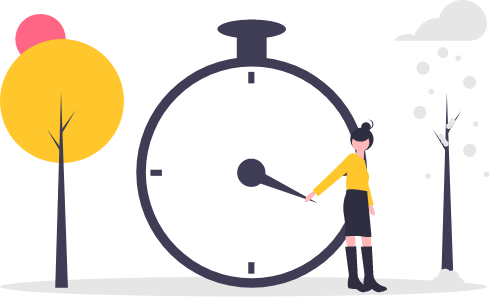 Fusion Practices' IFRS 17 testing solution application can calculate CSM results from the data provided by insurers and can validate the results from insurers' tool by comparing the same with CSM results of testing application.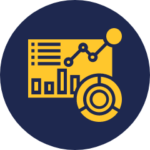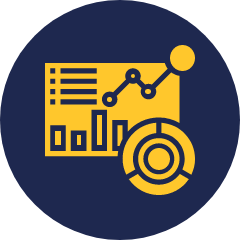 Interactive reporting front-end in Power BI to analyse IFRS17 testing results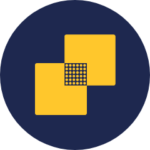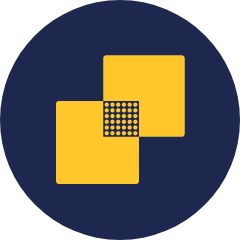 Reconciliation dashboard comparing and highlighting differences between an insurer's calculation and those of Fusion Practices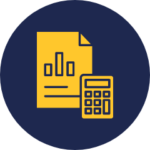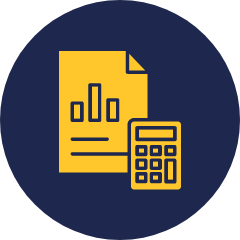 Ability to drill down into granular results and interim calculation steps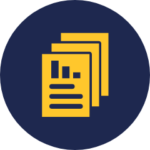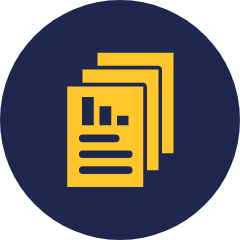 Variety of report output formats that can be tailored upon request
How does the Fusion Practices Testing application work?
The testing application is hosted on a secured cloud environment and does not require installation of any software on the insurer's system
Our team will work with your existing inputs and outputs to collect data for testing
Features of FPL's IFRS 17 Testing Solution
As the CSM represents an unearned profit on a group of insurance contracts, its release to profit or loss over time will be significant in depicting the performance of insurance companies.
Be it an external CSM tool or an in house developed CSM tool, the robustness of the tool needs to be tested to ascertain whether the tool is working effectively, and it provides reliable and correct information in compliance as per the standard. Fusion Practices IFRS 17 testing application is a global tool and can be available for use anywhere in the world.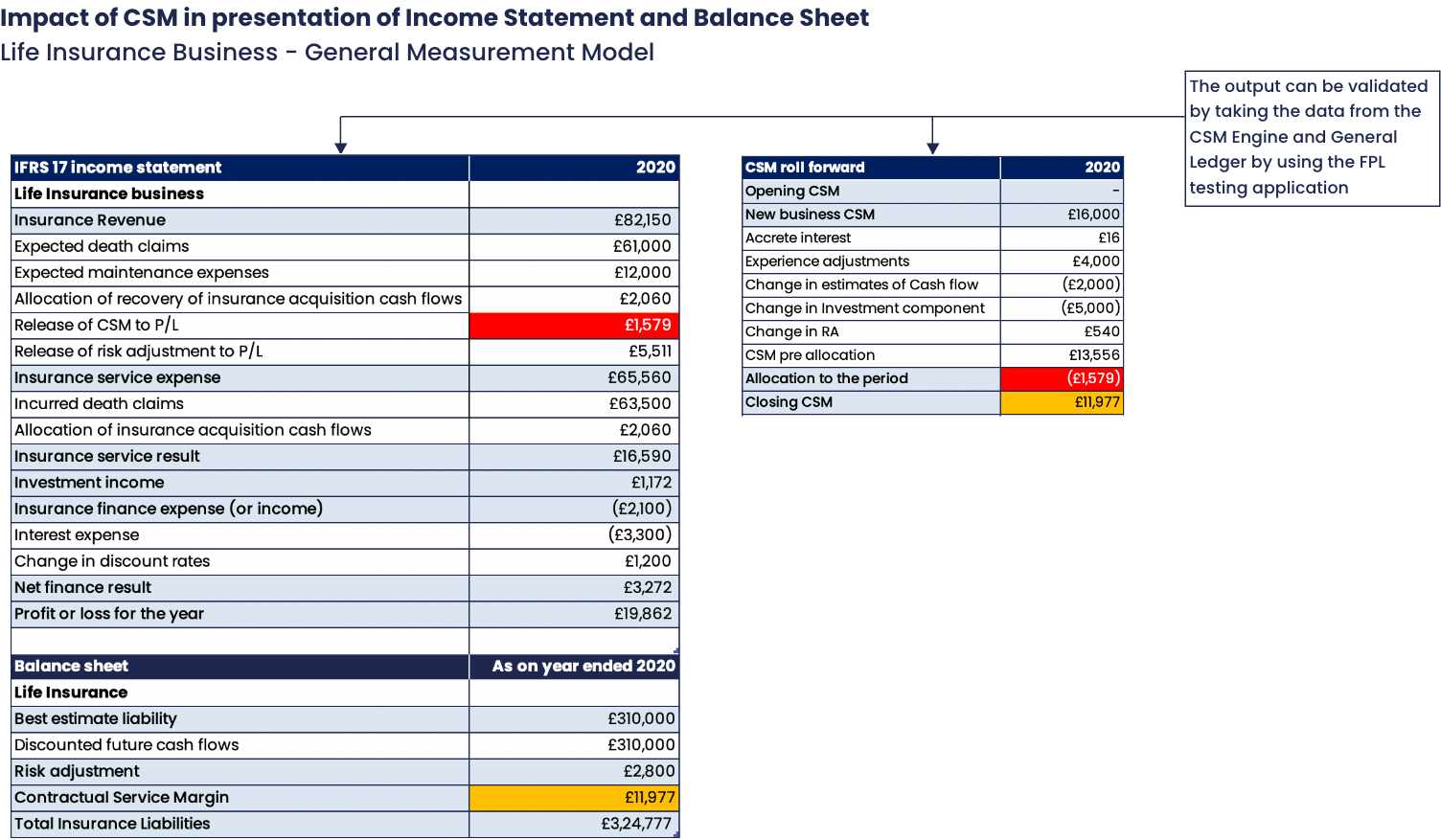 CSM analysis at Inception
This application can analyse CSM in both ways i.e., at the inception date and at the subsequent measurement date. This graph shows the breakdown of insurance liability comprising CSM at the start date.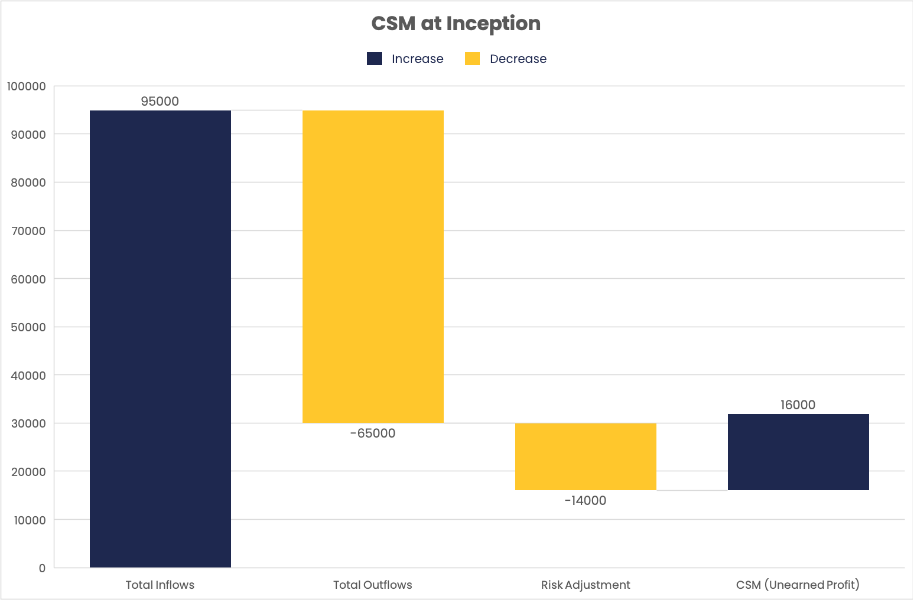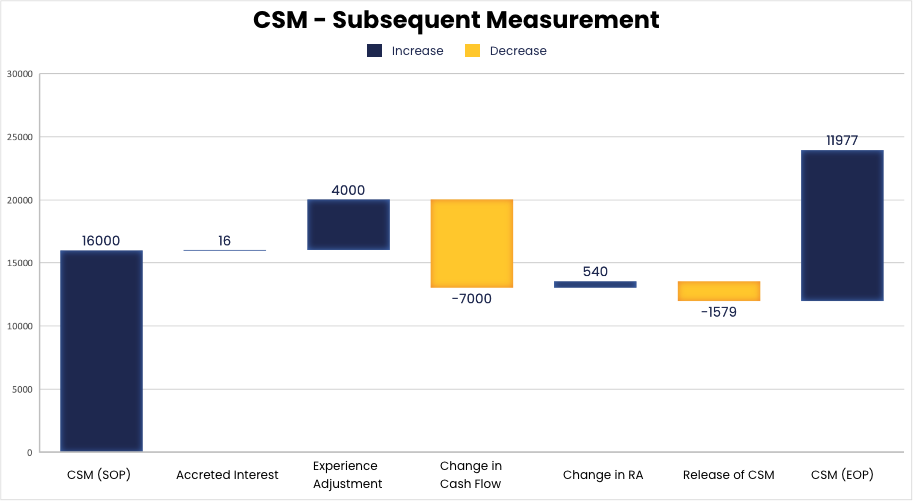 CSM at subsequent recognition (End of Period)
This graph explains the detailed break-up of CSM calculation at the subsequent measurement date. Users can drill down to individual cashflow movements that constitute a change in CSM. It gives a platform to perform detailed analysis of change in CSM movement.
Detailed results
Fusion Practices' IFRS 17 Testing application will produce a list of all transactional results on the detailed screen list. This data can be exported to Microsoft Excel for further verification or analysis.
Output comparison with client output and conducting variance analysis
The output comparison is a reconciliation between output produced by Fusion Practices' IFRS 17 testing application and the output provided by client at the same Level of Aggregation (LoA). Based on the comparison between the outputs, a variance analysis can be conducted to understand the cause of difference or deviation. As per the conclusion drawn on the basis of variance analysis, scope of improvement is recommended to the existing system.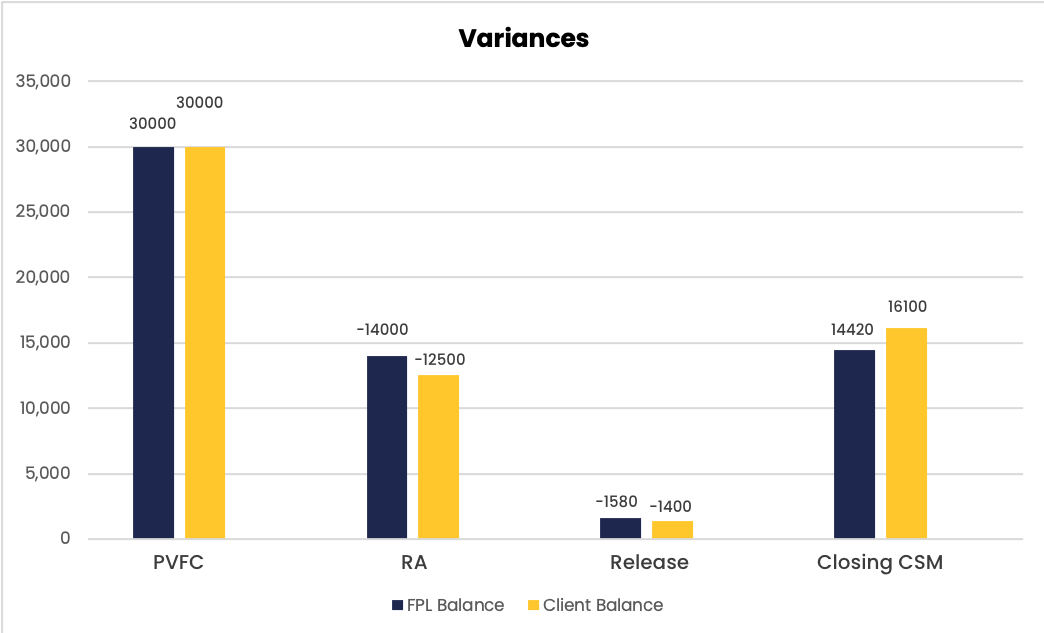 How does using FPL's solution benefit your business?

Efficient production of IFRS 17 numbers and analysis using IFRS – ready models

Provides sub-ledger functionality, enabling downstream processing/integration with accounting reporting systems

Validation and independent testing of results using the data provided by insurer

Modular approach enabling flexible implementation

Highlighting of areas requiring further work

Integrated data verification, automation and control
The application has been developed by a team of qualified SMEs from different streams such as actuaries, accounts, and technology  will provide comprehensive IFRS 17 related testing services.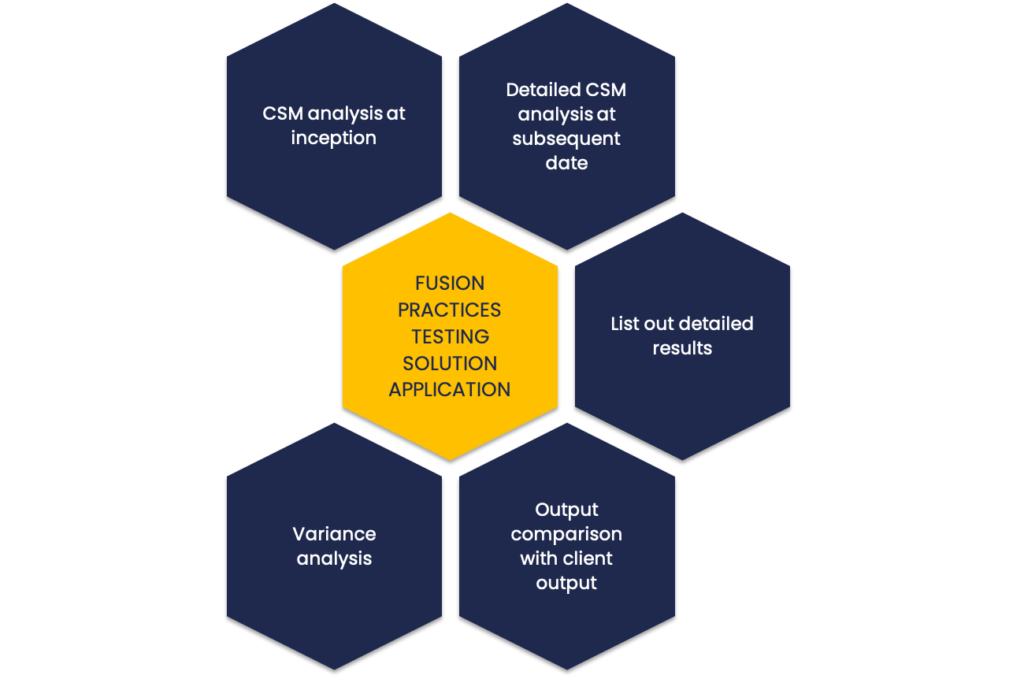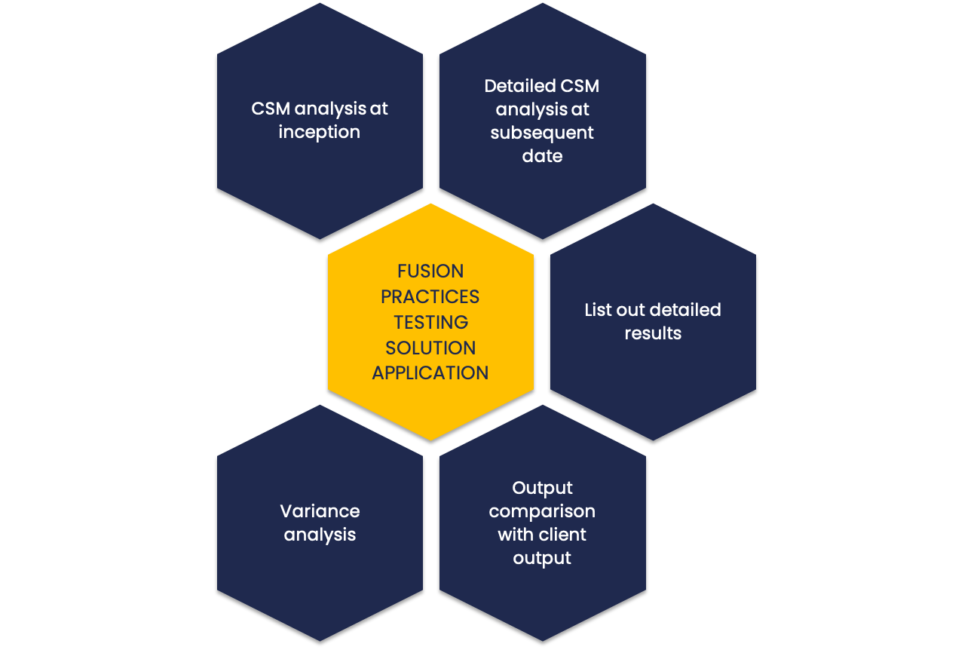 A quick overview of some of the IFRS 17 requirements that are tested by Fusion Practices IFRS 17 Testing Application
All the input data coming from user/client is subject to control to ensure the data is correct and accurate for the purpose of CSM calculation. Validations will exist over the performance of CSM calculation.

The testing application takes into consideration the coverage units estimation for the purpose of allocation of CSM.

The CSM testing tool can be integrated across actuarial modelling system, policy transactions and General ledger.

The testing application is capable of providing drill down and drill through analysis of the General Ledger data.

The testing solution application will reconcile the CSM disclosures to the General Ledger totals for the purpose of statutory reporting.

The CSM reconciliations will be occurring automatically and detailed reconciliation reports carried out on the CSM data will be delivered to the user.

Fusion Practices testing tool application can provide the quantitative disclosures reconciliation as required by IFRS 17, between the opening and closing balances split as liability for remaining coverage, liability for incurred claims, loss component, detailed cash flows and amounts taken to income statement for the Insurance contracts.

For the purpose of review, a report can be presented by the application on the CSM journal postings.

The data which is successfully loaded to testing application can be reconciled back to its source for conducting any kind of verification.
Contact us today for a free demo of our solution