Oracle Cloud is a configurable product that can help you comply with local regulations and multiple reporting requirements. Multiple ledgers can be assigned to a legal entity to meet statutory, corporate, regulatory, and management reporting.  Financial information can be created either through the application user interface, through integrated worksheets for bulk entry, or imported from another cloud / on-premises solution. Validation rules are automatically utilised, eliminating anything that does not meet mandatory requirements to ensure accuracy and to protect the integrity of the master data. 
How does it work?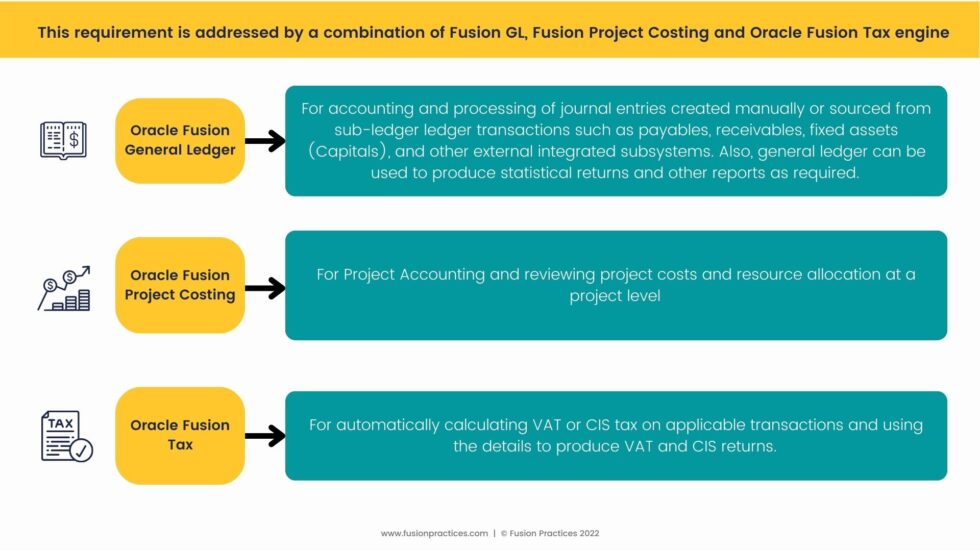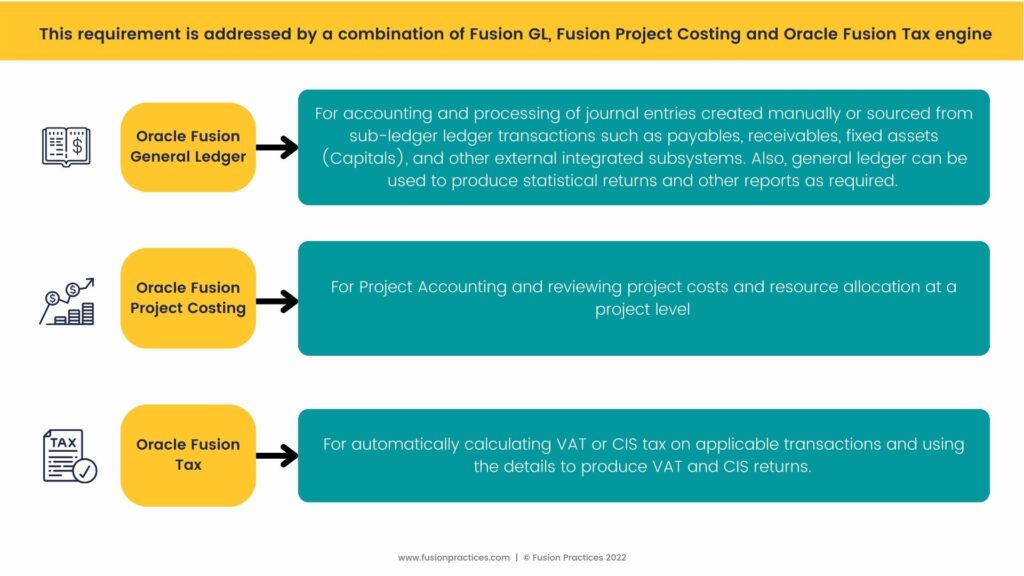 The Mentioned combination above helps the user with –
Production of Accounts:
These tools are purposefully designed to build management and period-end reports. They are user-friendly reporting tools where users can build their reports without any programming knowledge being required. The user is also exposed to Drill-down capabilities that are available across all the reporting tools which can enable a user to drill down from any number shown in the report to its source. For ex: For total expense reported in a particular account, the user can drill down and investigate the list of transactions that resulted in that expenditure. 
Integration with other source systems:
Oracle Fusion General Ledger can be integrated with other source systems and required transactions in form of journal entries are imported and posted into GL. 
Data Validation and control accounts:
Oracle Fusion General Ledger comes with standard control features like Cross-Validation rules, Related values, and segment value security to control the user and access of chart of account segment values and creation of account code combinations. To restrict the use of certain accounts for manual entry, the accounts can be marked as control account within Oracle GL, whereby, users will not be able to post any manual entries against those accounts.
Journals:
Oracle Fusion General Ledger provides the ability to create manual journal entries. It contains inbuilt capabilities to configure required approval rules for the creation and posting of manual journal entries. Manual journals can be created either using journal creation UI or bulk journals can also be uploaded using spreadsheets. These spreadsheets are built on ADFDI (Application Development Framework Desktop Integration) which is a web-based application on excel. 
Project Financial Management:
Oracle Fusion Project Costing provides a completely integrated cost management solution to monitor all your costs and resources across the project. Costs can be imported from different sources in projects for ex: Oracle fusion Payables (Supplier invoices), Oracle fusion expenses (Employee expense claims against a project), or external sources (Employee salary), etc. Resource allocation can also be managed using Project costing giving real-time insights on resource allocation to Project Managers and other user groups. To track spending off expenses, budgets can be created for projects and costs can be tracked.
Statutory Reports:
For the production of Statutory Reports, required reports can be built within the Financial Reporting web Studio. Reports built using this tool can be consumed in Microsoft office with a real-time connection using the SmartView plugin which enables a user to create reports in a familiar interface with full capabilities of those products combined with the drill and expand capabilities of the web view. Users can even drill from MS Office, directly to the transactional source to continue with detailed analysis.