A key factor that affects the banking sector is the behaviour of consumers. The behaviour varies depending upon the demographics, directly affecting and creating a variation in economic decision-making outcomes. To cope with this, Retail banking is changing its ways to create more revenue.

Here's how Retail Banking creates more revenue:
Making banks one-stop multiservice centres for all kinds of financial and non-financial products.
Providing an enhanced experience at different levels to let customers achieve their financial needs effectively.
Increasing customer intimacy by leveraging social media interactions.
In today's day and age, we can see that with the increasing use of technologies in banking, the needs and expectations of the customers too are rising. Banking services are required to be quick, with the least bottlenecks. Bank accounts can be opened from the comfort of your home. Likewise, every facility, right from the application of loans to large fund transfers can be done online.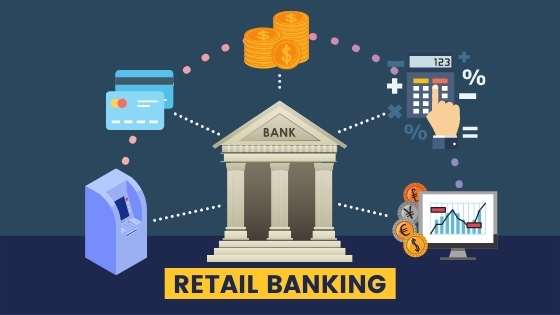 ORMB is the next step in banking digitization: 
Introducing Oracle Revenue Management and Billing (ORMB) into banking will help the banks make the clever and efficient switch from traditional to cloud-integrated technologies which can help with:
Wealth management
Retail banking services
Asset management services
Custodian services
Corporate banking services
With ORMB, corporate banking services can manage deals that are end-to-end and have more lucrative and sustainable outcomes. It provides end-to-end enterprise services that will help get a full view of customer accounts, which also helps in direct integration of data and thus helps them to provide timely solutions and personalized product suggestions based on clients risk-taking capabilities.
The traditional banking system of yesteryear consisted of three simple components such as capital, loans and deposits. In layman terms, banks that follow the traditional system require capital to be invested which is then leveraged through deposits which are further converted into loans.
This system has three simple advantages – Personal banking services, notary services and safe deposits. However, due to increasing competition among the financial sectors, banks are moving to automation of their financial services.
The negative aspects of the traditional banking system:
Lack of flexibility and availability of human resources.
Increased banking charges due to the use of more human resources.
Lack of comparability among the interest rates between various banks.
Discrepancies in data recording due to human error.
Inefficient service is being provided by the banks.
Introducing Digitisation in Banking:
The increase in automation of financial services is taking over banks that provide traditional banking services. Digitization is a much-needed reform in this sector. The introduction of fintech in financial services helps provide smart solutions to customer queries. Technology-driven services such as mobile banking and internet banking assure seamless transformation of products. The integration of banks and virtual payment applications and gateways has increased the demand for credit cards, quick loans, debit card offers and easy EMI payments.
Advantages of digital banking:
Convenience to the clients for banking.
A host of features available at your fingertips.
Highly secure operations
Full control over your account
The economic offerings enterprise is amidst a hyper-virtual transformation. In this dynamic marketplace, where competition, new reforms, globalisation, marketplace saturation and disintermediation meet, it's no longer sufficient for economic establishments to hold the reputation quo. The best way to stand out is to improve legacy practices and adopt new technologies apart from altered pricing and billing techniques.
Putting sales era for the banking enterprise as one of the key capabilities to live with inside the game, Oracle helps economic establishments optimize fees of customers, permit enterprise agility and maximize profitability.
Features of ORMB in banking services:
Subscription-based services are marketed in a rapid time.
Improvement in recommendations and decision making,
Future business requirements are through proper configuration and software customisation
Optimisation of products & pricing lifecycle management using business rules-driven configurations.
Cost savings through standardisation of pricing and billing processes that are significantly reducing the risk.
Future-proof service, robust security and best-practice cloud deployment lowers the risk.
Lowers cost and minimizes the need for in-house expertise.
Ability to rate and price 10000 transactions per day.
Constant visibility into the current position of the person.
Analytical capabilities.
Proper discount services and also discounting services.
Easy integration between Oracle and third-party services.
Advantages of ORMB in banking services:
Being future-ready for an industry-enabled and partner-enabled business model
Innovation through the launch of a digital offer and design time flexibility
Cloud deployment for lower ownership costs.
The ORMBS service offers cloud computing capabilities as well as helps in making good technological decisions for the banking industry. Thus, bringing positive reforms in the sector due to an increase in efficiency, profitability and improved accessibility.
Author: Vidhya Venugopal is a Functional Consultant with Fusion Practices