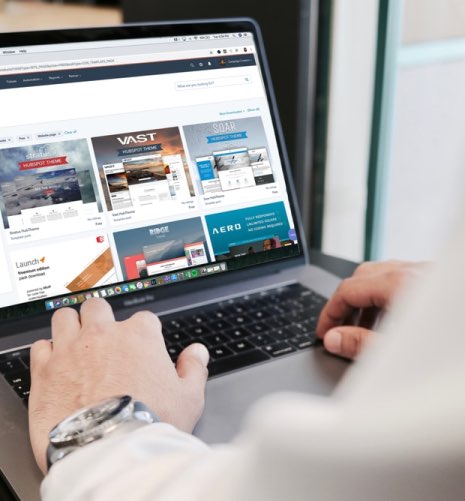 Increasing numbers of organisations are transitioning to cloud from traditional on-premise systems to enhance their business agility and drive meaningful transformations to spur growth. 
Shifting to cloud and optimising its potential can be challenging without a specialist partner.
The need for a partner
Hiring experts to manage and support the IT investment, keeping abreast of the various updates and patches, and providing 24×7 support can be a challenging task that could prove to be both capital and resource intensive.
A partner like Fusion Practices will help you focus on your business imperative while taking care of support and management.
We have a highly experienced, multinational team of Oracle consultants that has been delivering high-quality Oracle Cloud services globally since the very first release of Oracle Cloud ERP.
With our global delivery and significant experience in implementing Oracle Cloud programs, our customers get varied options for 'right shoring' delivery and operations, and managing overall costs.
Performance tuning of Fusion Middleware
We help in maximizing the performance capabilities of the applications. Performance and scalability must be considered in the environment configuration and built into the design. It is required to continuously monitor and track specific performance issues within the application to understand where tuning can improve performance.
Centralised Service Centre
One of the greatest development in EBS R12 is the introduction of the shared service centre. The aim of this development was to assist global companies standardise their processes, eliminate cost spillovers, have consolidated funds and uniformity in governance and compliance.
Healthy and Scalable Architecture
The Oracle EBS architecture helps to provide higher availability, fault tolerance, reliability, and optimal scalability to create and run agile, intelligent business applications while maximising IT efficiency through full utilisation of modern hardware and software architectures. We combine our industry experience, techniques, reusable components and IP with Oracle accelerators and know-how to provide comprehensive E-Business Suite.
Facilitating Better Reporting
Oracle EBS is pre-integrated with Oracle BI Reporting which further helps enhance your reports and meet your reporting requirements. The fascinating aspect of BI Reporting is where it allows you to drill down right to the transaction level making it easier and convenient to make profitable decisions. Oracle BI commonly addressed as the next-gen reporting tool with its top notch reporting capabilities, analytics and UI.
Hear what our customers have to say.
Coming soon!