Case Study
Legacy ERP to Oracle Cloud ERP: The challenges and benefits
Sector : Retail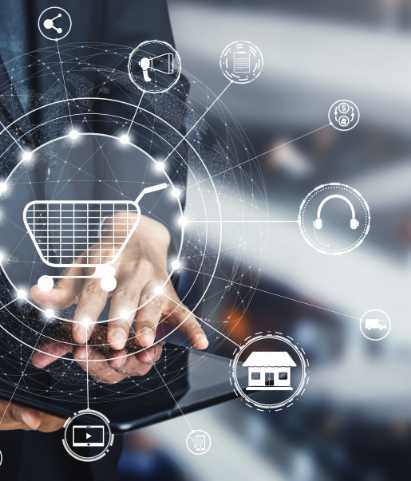 The article talks about a wellness and beauty retail company's switch from Legacy ERP to Oracle Cloud and the benefits they received from the transition. It also highlights how Fusion Practices helped the company make the move to Oracle Cloud ERP. If you're considering a similar transition, this article can give you an idea of the factors to consider and the benefits you could potentially receive.
Vision Enterprises is a transnational wellness and beauty retailer with operations across 20 countries spread over 3 continents. Their Asia Pacific unit serviced over 3.5 million customers and had around 10,000 employees. Globally, the conglomerate used a popular legacy ERP as the core ERP; additionally, they had several other extension systems connected to the core ERP. The mainstream maintenance for this version ended in 2015, and extended maintenance will end in 2027. 
The Asia-Pacific strategic unit was witnessing double digit expansion of customers and revenue and needed a comprehensive and integrated system.  The change transformation brief was concise: the Asia-Pacific unit needed a standalone system, independent of the company-wide ERP and its support services that would fulfil the unit's financial and resource planning and reporting needs. The challenges were several.
The organisation had several complex products and combinations that catered to varying customer needs.
Building a single source of truth for simplification and standardisation of supply chain, financial and HR processes.
Centralised global support meant delay in transformation process requests and feedback
Cost optimisation vis a vis the existing ERP system
Customer centricity also meant near flawless migration in the least possible period
Let us now specifically look at the choices decision-makers in Vision Enterprises had in such a scenario.
R

Migrate to Cloud—infrastructure as a service (IAAS)while this would meet some needs, it does not offer the flexibility and the versatility offered by SAAS (Software as a Service). As result, companies would not be able to derive much value on their investments

R

Upgrade to the latest version of their existing Legacy ERP—Migrating from older versions of ERP to their latest on-premise versions (for example, from SAP to S/4 HANA) is complex and expensive due to increased costs, time-consuming implementation and most importantly absence of support.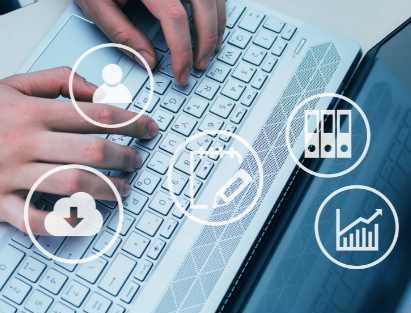 Understanding that neither of these would help them fulfil their growing business needs, Vision Enterprises chose to move from older legacy ERP to Oracle ERP Cloud. The reasons include
Best-in-class: Oracle comprehensive solution that was already powering several organisations world-wide, and a Gartner leader in both Cloud ERP and HCM
An integrated cloud platform that can bring various departments such as finance, HR, supply chain, project management, and marketing onto a single unified platform and build a single source of truth along with consolidation via FCCS (Financial Consolidation & Close Cloud Service) in EPM (Enterprise Performance Management) Cloud
Being a true SAAS it could optimise cost through minimisation of customisations and supported continuous digital innovation
Its modularity allowed the businesses to transform at their own pace, incrementally in phases. For instance, they could start with priority areas such as financial and HR and then move on to other areas.
It has several ready to deploy best practices built-in its modules
Offers improved user experience; has a single user interface that's optimised for any device
Simple, consistent self-service tools offer superior user experience
Simplification and standardisation of process leads to faster and accurate reporting
Regular quarterly updates give access to the latest in Cloud technology
Fusion Practices Approach
Fusion Practices full-service approach and unparalleled experience in all areas of Oracle Cloud Applications, Oracle Middleware, and Oracle E-Business Suite, has helped us build one of the largest reference bases of Oracle Application customers in the world. Our experience offers us functional and technical depth across industry and business functions covering all Oracle products and applications.   
In the case of Vision Enterprises, we followed a well-planned approach. 
Evaluation of existing systems
The first step was to understand the existing systems. In Vision Enterprises' case they were using an old unsupported for finance and accounting, supply chain management and other modules for HR and Project Management. We understood that usage of these systems resulted in multiple, complex processes. As simplification and standarisation were key objectives of this exercise of moving to the Cloud, we clubbed all the existing processes into two broad categories: central and peripheral processes. 
The central category included the core legacy systems comprising financial and general ledger, supply chain management and HR. The next step was to map all the processes in these modules and make a list of process which could not be completed with just the Oracle SAAS module and would need customisations. Similar analysis was done for the peripheral process.  
Choosing the right-fit modules in Oracle Cloud* 
The older legacy version of on-premise financial module was replaced with Oracle Cloud Financials underpinned by Oracle GL cloud with Smartviews for ad-hoc analysis via embedded Essbase cubes. In the cases where there was no similar fitment, we developed a new extension Cloud-aligned extension. There were certain other instances where we recommended advanced solutions from the Oracle suite which would align with the business' goals.
Starting with the evaluation of the existing systems and identification of relevant replacement modules, the next step was to pre-configure the instance for the specific vertical, to accelerate the process. We then moved to  
Training 
As part of the training activity, we identified key super users in each department. This ensures coverage and training of all direct, indirect and backup users. More importantly it empowers the core / champion team ownership of the application and transition knowledge to counterpart as per the ownership of activity and process defined in the application. 
The process involves the implementation team imparting application knowledge training to the core / champion identified and participating as part of the implementation. We provided Fusion 2 modes of trainings as mentioned below: Workshop Sessions (Product Demos – PD0, PD1, PD2) – for key super users, Instructor Led Classroom Sessions – for all users. Each demo cycle generated requirements for subsequent cycles to  implement and demonstrate. 
Data Migration 
Planning for data migration is one of the challenging areas. Aspects such as data model differences, cleansing, interdependency between data sets, change management etc. makes this exercise more difficult. Fusion Practices data migration as a service simplifies this exercise by using an automated tool – The FP migrator and reduces the time taken to move data between systems. 
And this combined with our experienced data migration consultants who have worked in Oracle cloud from its very first release gave our clients assurance on quality. The reconciliation dashboards provide important statistics and reduces the effort and time required from the business users.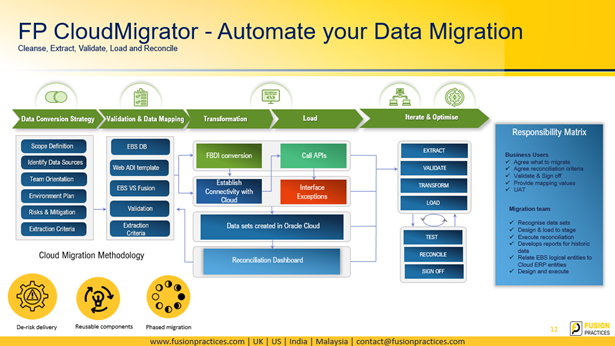 Data migration was one of the key challenges we faced in the Vision Enterprise implementation. As a transnational, Vision had large complex systems and humongous amounts of data. So, we involved all the stakeholders right from the start to mitigate any kind of loss during data migration. Our solution architects collaborated with the customer stakeholders to ensure system relevant change management. 
Fusion Practices Ticketing Platform and Project Center 
A ticketing platform was set up to handle queries and other requests from the end user regarding the support and other enhancements that they would have access to. The project center served as a one-stop place for both the client and Fusion practices to get an overview of the stages, implementation schedule, resources deployed and timelines. 
Integration with Satellite systems 
From the Point-of-Sale system to the warehouse management system, to the biometric and serial management system—all of these were integrated with Oracle Cloud. We followed a modular and phased approach and did not implement sweeping transformations at one stroke. Using the Agile4Fusion approach, we analysed the benefits of each module and the central system before expanding the implementation scope. 
Extensions using PAAS   
The next step was to build business-relevant customised extensions on PAAS which allows you develop applications and build integrations between third-party systems and Oracle cloud. 
Change management  
Based on our past experiences we created a change management road map that helped our client to have a smooth transition process.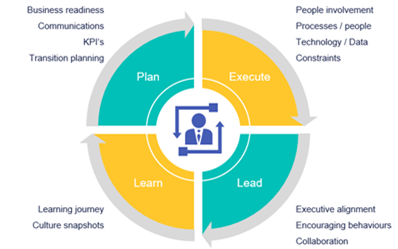 A central pivot of this transformation management programme is the collaboration between the implementation and the client team. Right from the start, we had several discussions with key stakeholders and end users on the objectives of the business, the key goals of transformation, analysis of existing employee skillset, the need for upskilling and training. 
On-time, go-live 
One of the key objectives set out by the client was to complete the transformation programme before the transformation of their global system. The rigorous and planned approach ensured that we completed the high-pressure transformation in approximately 8 months' time. Any delay in this would have resulted in multiple iterations and transformations for the client. 
What do Customers value in our partnership?
Our solutions are designed with a
customer first approach
We take care of end-to-end
implementation and offer
comprehensive support service
We are proven, trusted partners of top-tier companies across sectors such as finance, banking, insurance, and retail
Our experience in transforming mission critical applications for Fortune 500 companies including finance, banking and insurance, and retail companies across the globe makes us one of the leaders and trusted partners for Oracle Cloud implementations.